Home
"Bando" was the nick name of my cousin that committed suicide earlier this year. This is an uplifting piece that speaks to the struggle of African American men with depression, and the pitfalls that society has created. We hope this pieces uplifts your spirit and starts conversations to help each other.
Mixed & Mastered by Rick Carson
Album Art: Miles Bonny
Photos: Daniel Hogans
Eddie Moore and the Outer Circle

Eddie Moore and the Outer Circle

Eddie Moore and the Outer Circle

Eddie Moore and the Outer Circle

Eddie Moore and the Outer Circle

Eddie Moore and the Outer Circle
When you speak to Eddie Moore you find an ocean of calm, and when you listen to Eddie Moore you find the depth of that ocean. Eddie reaches from the soul with every note, in a deep way, with a tension just below the surface. His yearning for exploration and curiosity in music contribute to an ebb and flow freedom of expression.
Jazz runs deep in pianist and bandleader Eddie Moore's veins. Raised in Houston Texas, he began his musical journey at Texas Southern University where he later earned a Bachelors in Arts and immersed himself in the Houston music scene. As a lifelong musician traversing a number of bands and styles he relocated to Kansas City to study under Bobby Watson at the University of Missouri-Kansas City where he received a M.A in Jazz Studies.
After forming Jazz/Fusion group Eddie Moore & The Outer Circle in 2012, diversity and inclusiveness have become to define Moore as an artist. His debut album,"The Freedom of Expression", was given 3.5 stars from Downbeat jazz magazine who has stated "Moore's compositions exude a sophisticated soulful elegance that create a tastefully fulfilling venture into a range of dynamic pieces, with the musicianship to match."
Moore's third album as a leader "Kings & Queens" incorporates elements of soul, r&b, rock and hip-hop into his take on contemporary jazz. Released with Ropeadope Records, Moore's forward-thinking sounds are part of the rich continuum of African-American music that continues to be imbued with indigenous African elements. The Outer Circle's remarkable sensitivity and cohesive interplay reflect an unflinching groove. Featured in Jazziz Magazine, The Jazz Ambassadors Magazine, Nextbop, and The Pitch KC which describe the album as "Pulling the Kansas City Jazz scene into the 21st century" - Bill Brownlee
Moore is also recipient of the 2016 Charlotte Street Generative Performance Award for his genre bending collaborations. 2017's Kemper Museum of Contemporary Art "Artist in Residence" in collaboration with Rashid Johnson. In 2018 his work with The Outer Cirlce was nominated for ans Indie Music Award for "007".
Moore's expansive sensibilities have allowed him to perform and record with distinctive artist such as Bobby Watson, Pam, Watson, Logan Richardson, Maurice Brown, Boys II Men, Brian Blade and the Fellowship, John Baptiste, Krystal Warren, Matt Otto, Brandon Draper, Andre Hayward, Tivon Pennicott, IamNobodi, Various Blonde, Dominique Sanders, 77 Jefferson, Erykah Badu, Mos Def, and the Marcus Lewis Big Band.
While maintaining a busy tour schedule Moore resides in Kansas City where he is an integral part of the music community creating opportunities for up and coming jazz artist. He is a member of the African America Arts Collective; and stays busy teaching several aspects of music through University of Kansas, Metropolitan Community College, Future Jazz, Midwest Jazz Camp, and privately at The Culture House.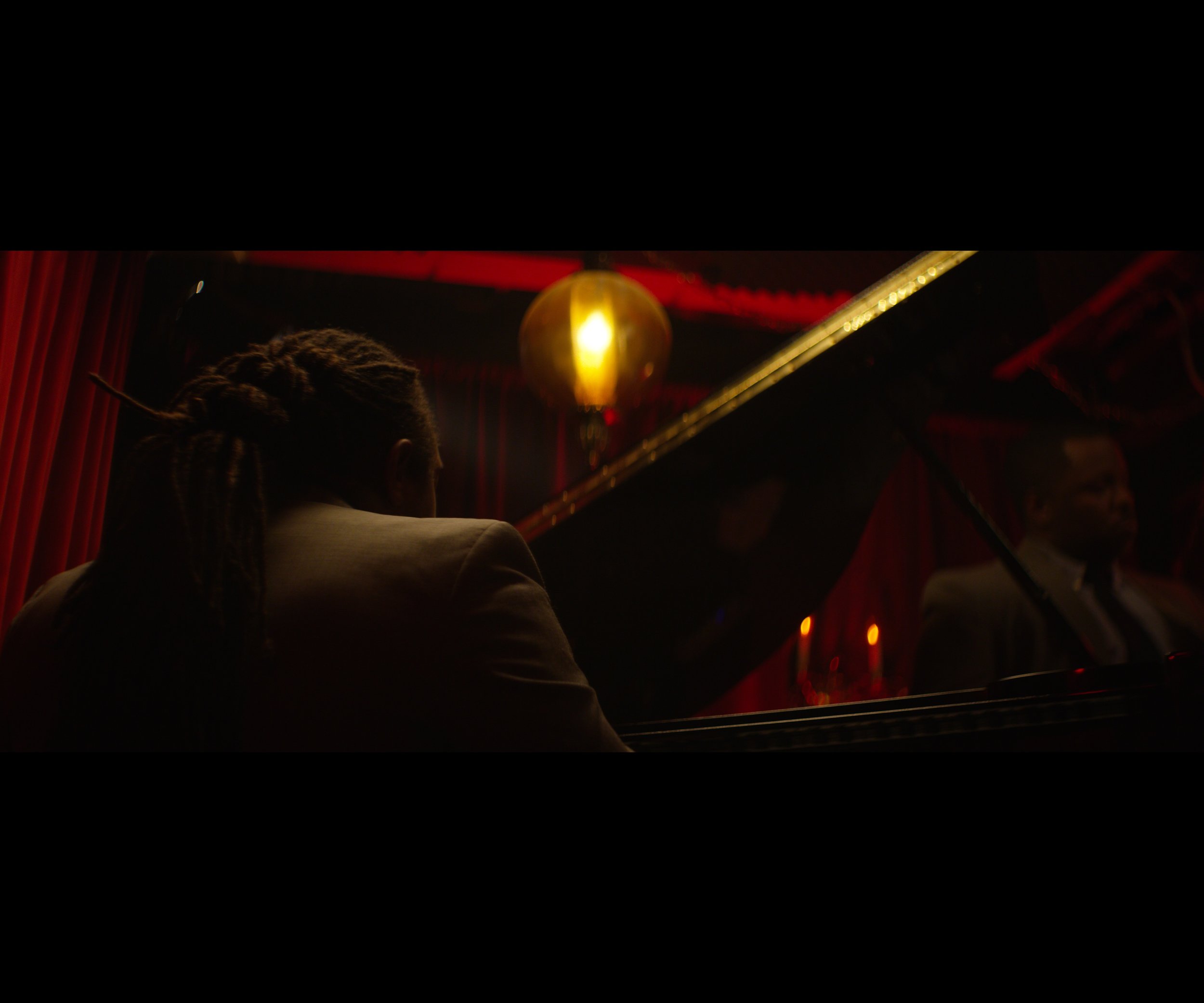 Eddie Moore
Pianist/Composer/Educator
For Booking: outerCirclebooking@gmail.com
Press: moorepiano1@gmail.com